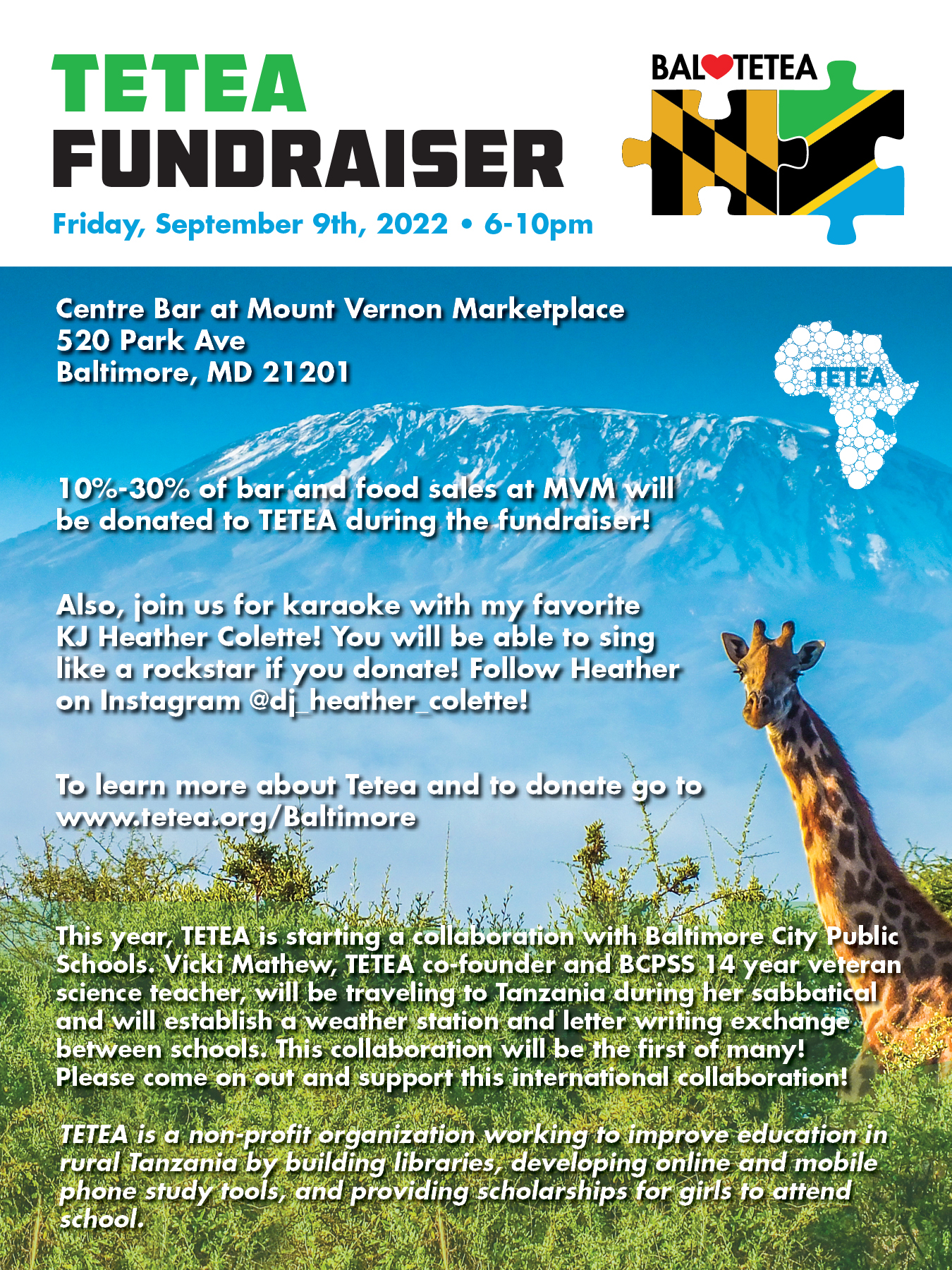 Date
Friday, September 9th
Time
6pm-10pm
Location
Centre Bar at Mount Vernon Marketplace
520 Park Ave
Baltimore, Maryland 21201
The Fundraiser
10-30% of bar and food sales at MVM will be donated to TETEA during the fundraiser!
Also, join us for karaoke with my favorite KJ Heather Collette! You will be able to sing like a rockstar if you donate! Follow Heather on Instagram @dj_heather_colette
This year TETEA is starting a collaboration with Baltimore City Public Schools. Vicki Mathew, TETEA co-founder and BCPSS 14 year veteran science teacher, will be traveling to Tanzania during her sabbatical and will establish a weather station and letter writing exchange between schools. This collaboration will be the first of many! Please come out and support this international collaboration!
TETEA
is a non-profit organization working to improve education in rural Tanzania by building libraries, developing online and mobile phone study tools, and providing scholarships for students to attend school.
Make a Donation
Whether you can attend or not, any donation you can make would be appreciated!
Total Donations Received: $5,481.15
Consider making a donation today to help support TETEA's work!